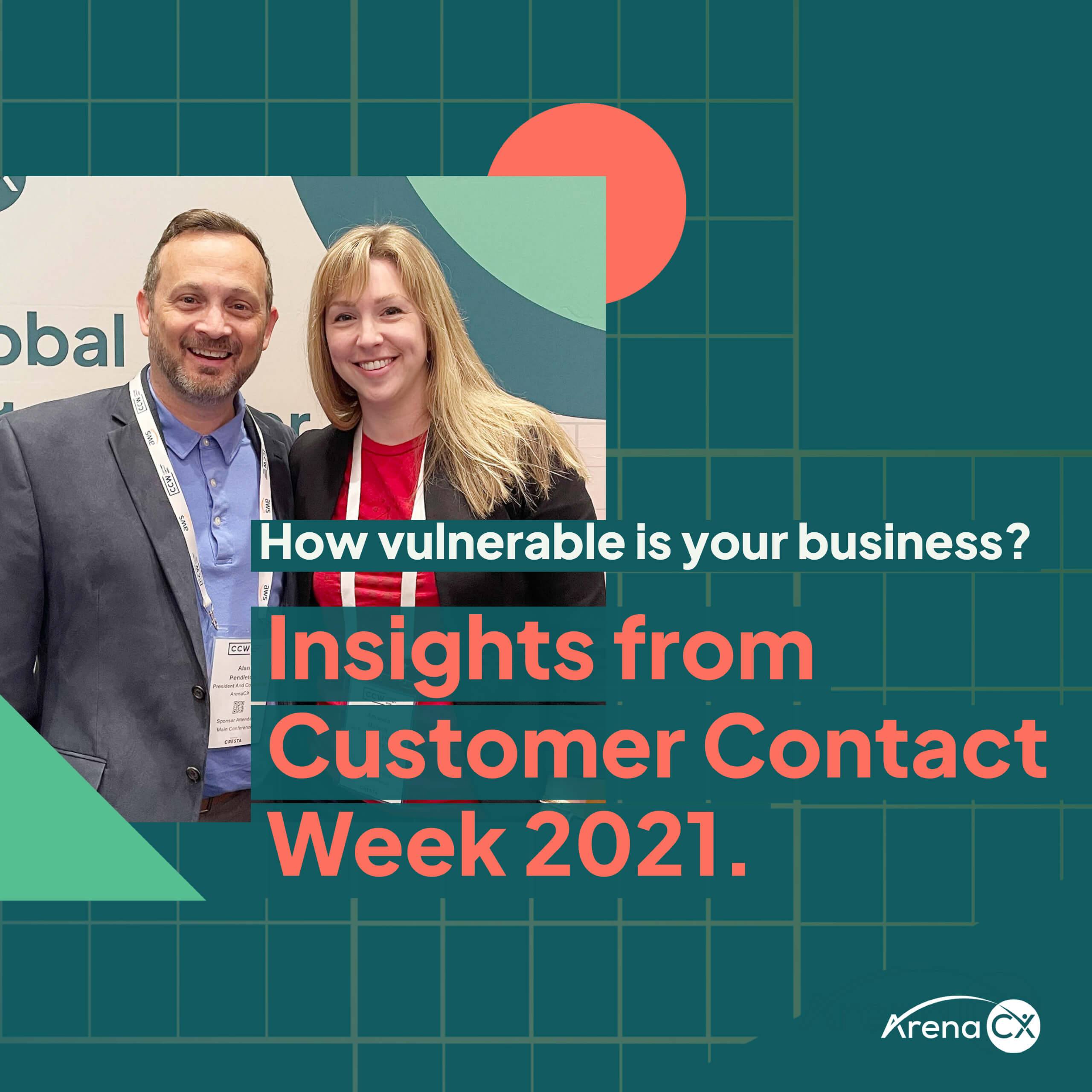 In case you missed it, last week's Customer Contact Week (CCW) conference in Las Vegas marked a return to in-person events.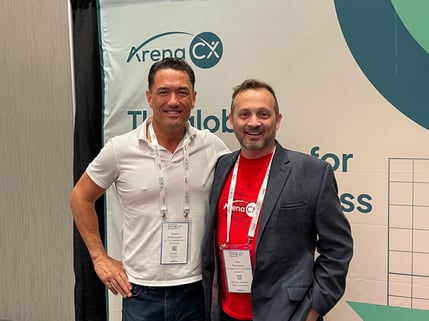 As this was my first public gathering since before the pandemic, I was keen to observe the logistics. Just how much would things resemble the conferences of old?

Would we wear masks, follow demarcated queues, and stand on X's, awkwardly networking like teenagers at their first school dance? Or would we bump elbows and get to know each other from an intuitive and instinctively-negotiated safe distance?

As they played out, my few days in Vegas were a refreshing picture of normalcy. Yes, we signed waivers. Yes, there was a hint of caution in the air. But, more than anything, CCW was a signpost that the country is reopening. People were friendly, engaged, ready to get back to business.


In short: people are resilient.
That said, we are bouncing back from something real. A lot of economic damage has been done.


1. Our industry was hit especially hard.
2. Perhaps because of our innate resiliency, and our persistent belief that things will get better, we were vulnerable.

We treated inevitable black swan events as if they would never happen, or at least would happen elsewhere. And that led to overconfidence in the resilience of our contact center operations. So we optimized for short-term cost and KPIs but rolled the dice on long-term risks. If you don't think we are prone to rolling dice, you may have missed the 30 casinos lining the Vegas strip.

So, what're we going to do?
There were some great lectures at CCW on remote working, workforce management, and using AI to reduce pressure on stressed human networks. These are hot topics because they are direct reactions to weaknesses highlighted by the pandemic. And I was impressed at some of the terrific work being done in these areas. But we should also be wary of fighting the last war. The next shock to the system may not be a pandemic.
A well-rounded view of resiliency.

We need a well-rounded view on resiliency. That starts with recognizing the ways in which we are vulnerable.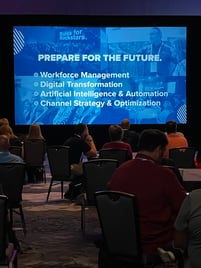 At CCW, I met a lot of folks with high-dependency operations, such as a single centralized contact center:
one geography,
one facility,
one talent pool,
one regulatory environment,
one set of management practices,
one systems infrastructure.
While efficiencies emerge from tight centralization, they must be balanced against inherent risks.


This is standard practice with IT networks and supply chains, but less common in contact center operations outside of large enterprises. One reason is because managing and orchestrating across multiple sites is hard.
Deloitte
highlights that even companies who embrace a multi-sourced program believe they are not doing enough to manage service providers adequately.[5]
How ArenaCX is filling the operational gap.

That leads me to the work ArenaCX is doing. As a software-enabled marketplace of contact center partners, we specialize in making it much easier for businesses to operate and orchestrate a multi-sourced contact center network.

Our roster of 50+ partners around the world provides instant global diversification and our purpose-built AI-powered software makes management and orchestration of this portfolio nearly effortless.
Plus, we are in a unique position to disintermediate imbalances in demand, supply, wage rates, and other factors across many companies, creating a solution that is bigger and more flexible than almost any single organization this side of Amazon can put together.
I was incredibly encouraged by the warm reception we received from attendees. What really resonated is that our approach yields dividends today, such as easy access to seasonal or overflow capacity, while insuring against a future shock.
I left CCW feeling optimistic that our industry is ready to embrace resilience and that ArenaCX can be a key part of the solution. If you would like to discuss how to make your contact center program more resilient, check out our
white paper
on this topic or
contact us
to explore the possibilities.
Subscribe and stay up to date
No spam, we promise! You will only
receive essential emails.