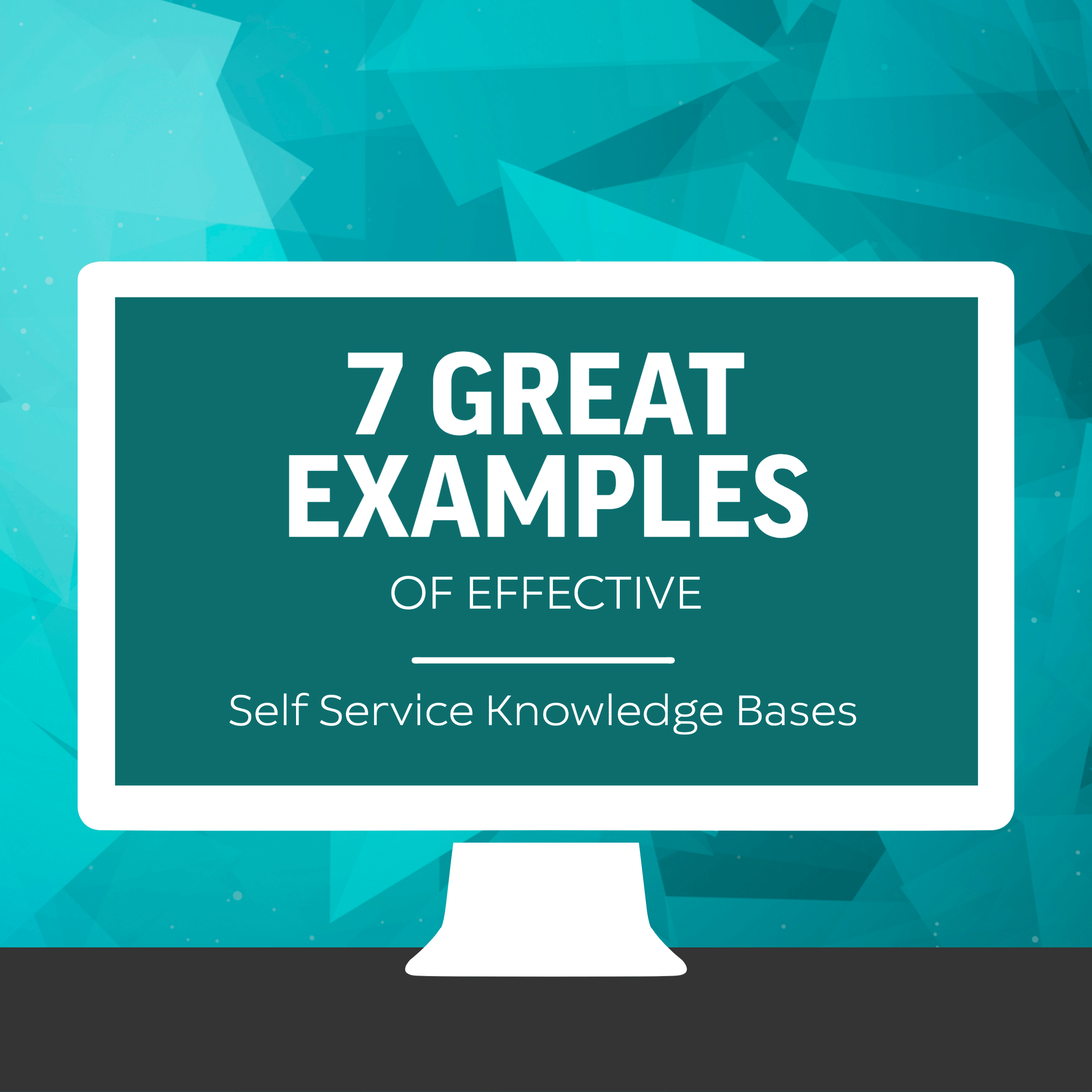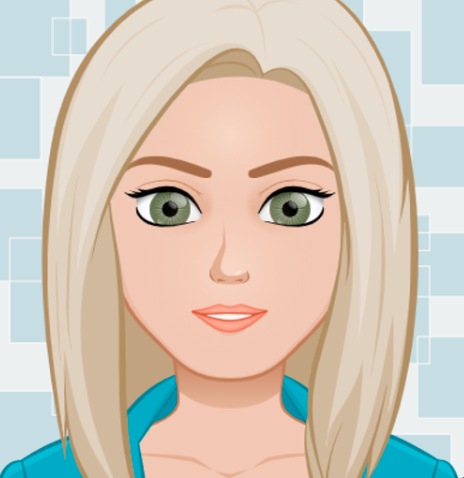 As consumers, many of us are probably pretty familiar with what a knowledge base is - it's where customers, like us, can find articles that help answer our most frequently asked questions.


A recent study by Zendesk has shown just how important having a great knowledge base can be with 76% of customers actually preferring self-service due to the reduced friction of having to actually wait and speak to a customer service representative.


With over three-quarters of consumers preferring to find help themselves, it might be a good idea to consider building or improving your own knowledge center.


It's important to note that not all knowledge centers use the same approach or are designed the same way. Just like a website, they can be done well in many different ways, not following one one exact design.
We've identified 7 unique knowledge bases to help you get inspired.
1. Republic Wireless Help Center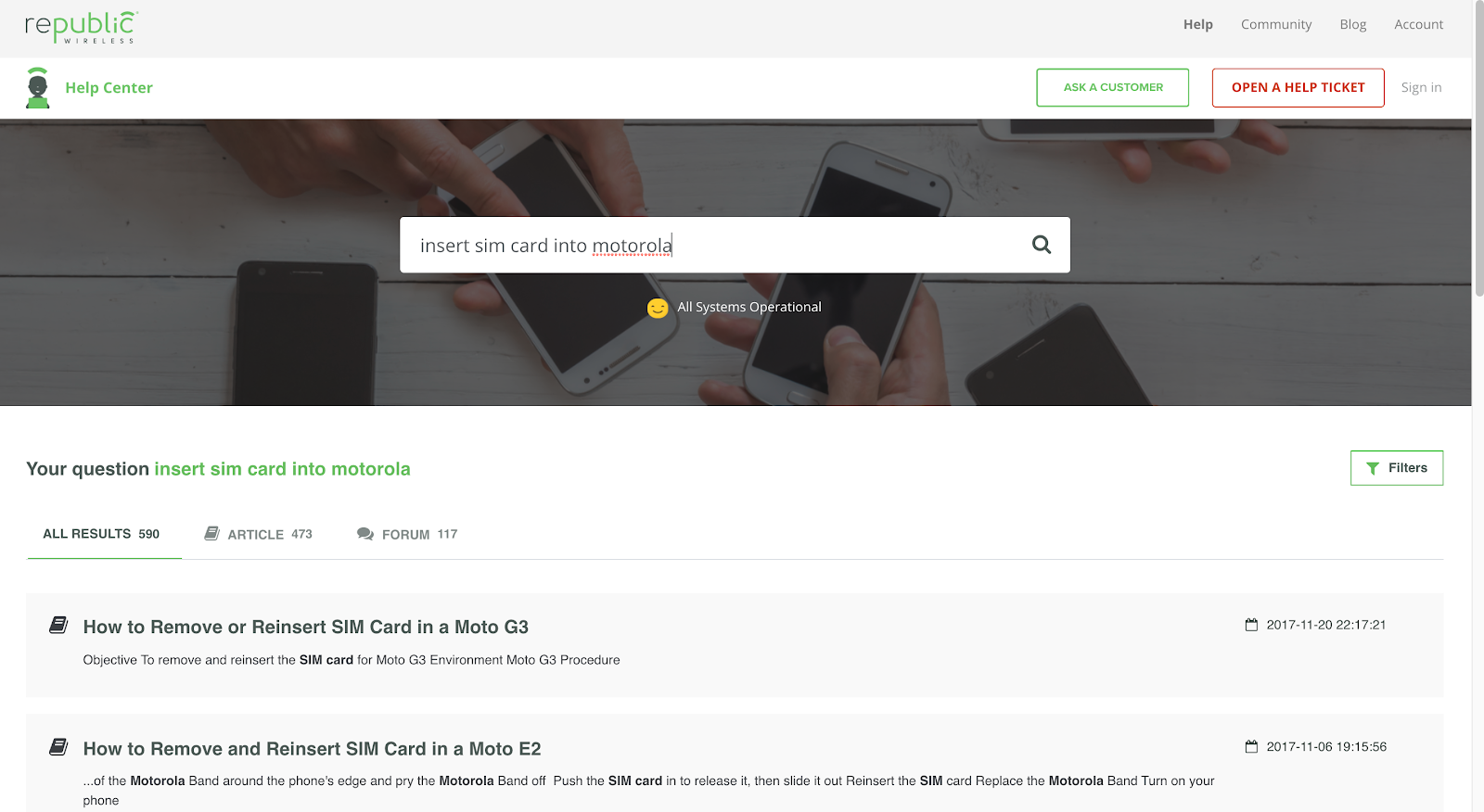 Republic Wireless is an MVNO, now owned by Dish, that has long been known for its industry-leading customer support - including its robust self service knowledge base.


With a unique blend of hardware and software inquiries, creating a knowledge center that provides answers to questions on dozens of devices and the software underpinning them seems like a definite challenge. Clearly, their hard work paid off as their Help Center proudly wears their most recent awards.


What we love:
Their service status is clear. If there are any service disruptions, I won't need to open a ticket to find out but will be kept up-to-date right on the Help Center's homepage.


➡️Pro tip: this is a great example of providing proactive customer service when possible, like we recommend in our blog Brilliant (Yet Simple) Customer Service Best Practices to Apply Today.
Their knowledge center is extremely robust - a single search yields nearly 600 results.
Their Help Center is tied to their Community Forum showing results from both platforms.
2. Hubspot Knowledge Base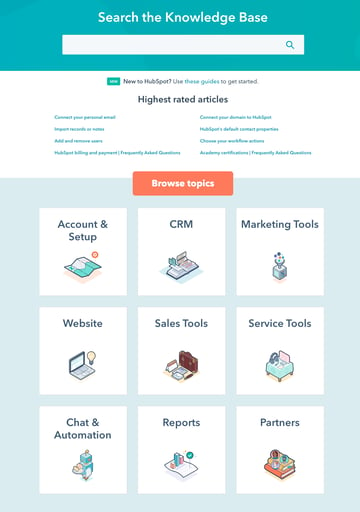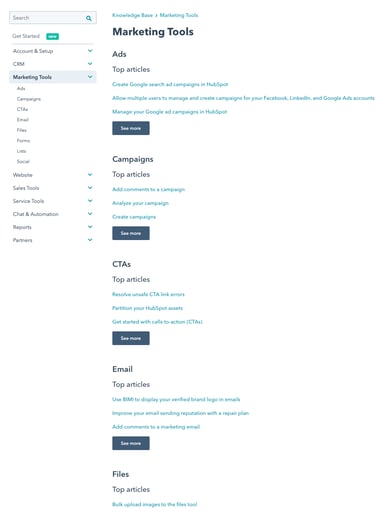 As a robust software platform, Hubspot has many layers of solutions, which also means many layers of customer questions. They have organized their Help Center by topics, including by specific tools they offer (like marketing and sales) as well as the more generic features, like reporting or account & setup.


What we love:
Clean and distraction-free. Despite their many service offerings, it is easy to pick the topic my question falls under.
They have a New to Hubspot section highlighted that makes it easy for beginners to get started.
A drop down list of their topics remains on the left hand side so you can easily navigate through different sections.

3. Fitbit Help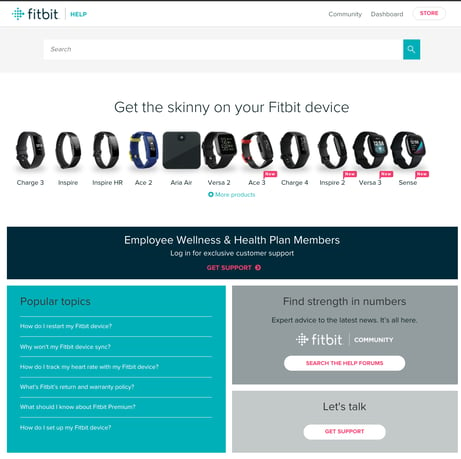 Smartwatches can be complex - but Fitbit makes it easy to find what you're looking for - even giving you the most popular watch options right at the top of the page so you can select yours quickly.

What we love:
Fitbit owners can easily find solutions for the specific device they have.
Popular topics and FAQs help address common troubleshooting problems and user guides.
Emphasis on their Help Community where consumers can ask questions and hear from other Fitbit users about their experiences with specific products.


4. Squarespace Help
St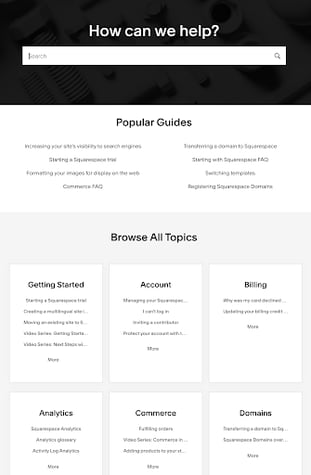 icking to it's streamlined, simple design
Squarespace
Help offers a very clean slate - starting with popular guides and then providing a more robust list of specific topics.
What we love:
Within each section they show a short snippet of popular questions to make it easy for you to select the right category for your search.
They highlight their most popular guides first to help you ask your question with very little friction in the process.


5. Canva Help Center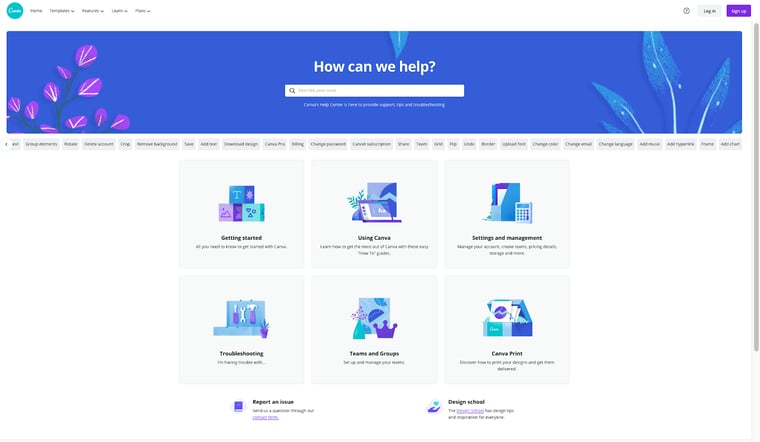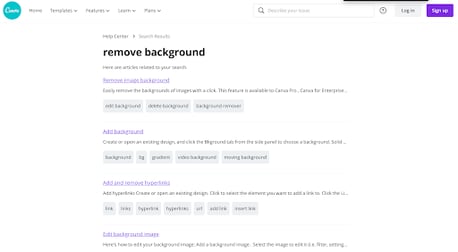 Canva's Help Center leaves the question in no one's mind that it is a graphic design platform with their clean and beautifully designed knowledge base.


What we love:
Clean design with limited categories makes it very easy for users to determine and select the areas where they need help.
Search keywords scroll across the top that help people find what they're looking for by being easily accessible but not too distracting.
Very crisp search results page with keywords highlighted to make the content easily digestible.
6.
Survey Monkey Help Center

The popular survey platform Survey Monkey has a unique tabbed design that helps section popular search topics.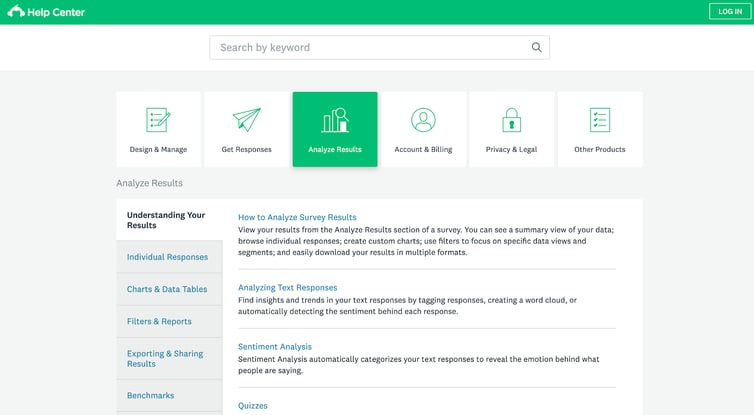 What we love:
6 clear sections that remain on the screen as simple cards, making navigating from topic to topic seamless.
Tabs within each category that section off into search results that are easy to scan.


7. Roku Support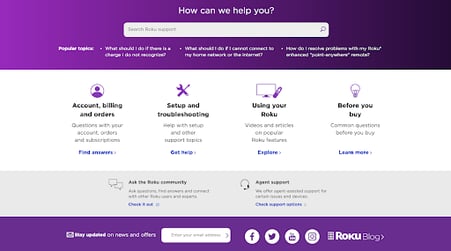 Roku support center segments their topics in a way that helps users who are searching even before they buy.
This is unique as so many knowledge centers focus only on existing customers and not always specifically for those who are still searching for the right solution.



What we love:
Clear sections that direct you:

if you're having issues you need to troubleshoot,
if you're learning the features Roku offers or how to use those features
if you need account help,
if you're in the market for a streaming player and researching Roku to determine if it's the right choice.

Makes it easy to connect to other Roku members through the community or reach directly out to their support team by highlighting these alternative methods of support.
---
As a company focused on customer experience, we understand how important self-service is to getting consumers the answers they're looking for on their own time - not to mention to money-saving benefits it a strong knowledge base can have on a company's customer support budget.


In fact, in our blog Brilliant (Yet Simple) Customer Service Best Practices to Apply Today we actually recommend implementing a knowledge base for your customers as one of the six most effective ways to impact your customer service operations.


What Knowledge Centers do you find yourself visiting frequently because they offer a great user experience? Share them in the comments below.
Subscribe and stay up to date
No spam, we promise! You will only
receive essential emails.